OHS Performing Arts Presents "Mamma Mia!"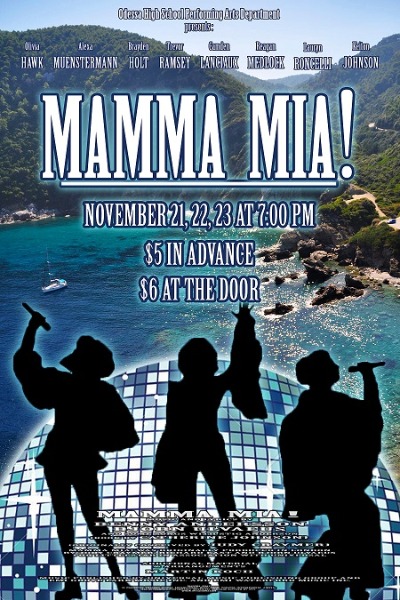 The OHS Performing Arts Department will perform "Mamma Mia!" at the Odessa High School Auditorium on November 21st, 22nd, and 23rd, at 7:00 pm.
Tickets may be purchased in advance at the OHS office for $5.00 or you may purchase at the door for $6.00.
The story-telling magic of ABBA's timeless songs propels this enchanting tale of love, laughter, and friendship, creating an unforgettable show. Over 60 million people worldwide have fallen in love with the characters, the story and the music that make Mamma Mia! The ultimate feel-good show!
This will be a performance you won't want to miss!