What is PTO? And How Can I Help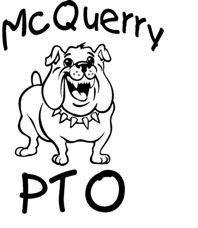 Welcome Friends of McQuerry PTO!!!
McQuerry Elementary's Parent Teacher Organization (PTO) would like to welcome you to the 2013-2014 school year.  We are very excited to be back and are ready to make this an unforgettable year for all!  We hope to have a record number of volunteers to help make this year a success for our children and school.

What is PTO?
PTO is a group of moms, dads, grandparents, teachers, and administrators who care about children and their education.  We share our ideas and determine what's the best plan for our school and our children.  Then we put that plan into action.  That's why we need your involvement to make it work!

How can you help?
It doesn't take a huge time commitment, and you don't need to be an
officer to make a difference.  You can:

♥Attend a meeting – they are held once a month (even during the summer)
♥Help with classroom activities and parties (donate time or items)
♥Volunteer to work on a committee 


OTHER WAYS YOU CAN HELP:
PTO CARNIVAL

GARDEN CLUB COMMITTEE
Did you know...?
Studies on parental involvement in schools have shown that students with involved parents earn higher grades and test scores, have better attendance, get more homework done, and graduate at a higher rate.  They are more likely to pursue education beyond high school and have more positive attitudes and behaviors.

Please be sure to check our PTO Bulletin Board regularly.  It is located in the 1st grade hallway.  You will find a list of our scheduled meetings along with any new updates we may have.  We will also be sending home a monthly green "PTO Newsletter", so be sure to check those backpacks!

We would love to see you at our next meeting.  We have several committees you can help, or just offer some ideas.  You can choose how you help, it's up to you.

Let's make this year a huge success for our children and school!
 MAKE A DIFFERENCE…VOLUNTEER!