Superintendent of Schools Employment Announcement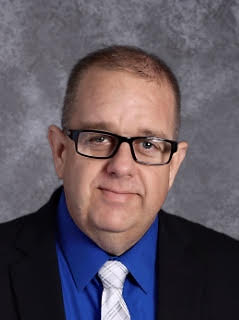 Dr. Jon W. Oetinger has been employed as the Odessa R-VII Superintendent of Schools for the 2019-2020 school year. By a unanimous vote of the Board of Education, Dr. Oetinger was extended a two-year contract at the December 11, 2018, Regular Board of Education Meeting.
Dr. Oetinger received his Bachelor degree from Newman University in 1995; Master and Specialist degrees from Missouri State University in 2001 and 2004, respectively; and his Doctorate degree from Lindenwood University in 2010.
Currently, Dr. Oetinger is serving the Carrollton R-VII School District, as Superintendent of Schools, where he has been since 2013. Previously, he has served the Waynesville R-VII School District as Assistant Superintendent for Business and Operations from 2006-2013; Halfway R-III School District as Superintendent from 2003-2006 and High School Principal from 2002-2003.
Dr. Oetinger and his family presently reside in Carrollton, Missouri, and will be relocating to Odessa when he begins the responsibilities as Superintendent of Schools on July 1, 2019.