Wendy's Heisman School Winners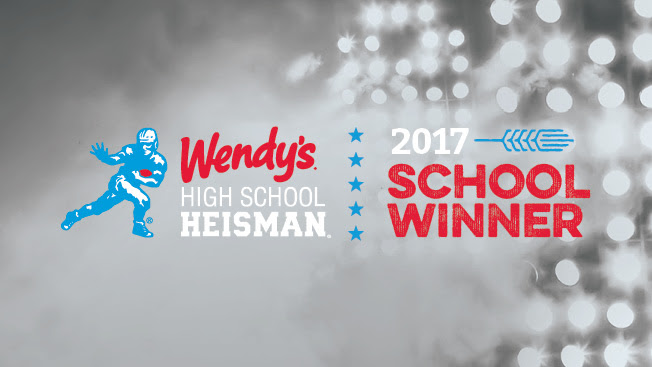 Brett Gittinger and Kinly Grubb were named Wendy's High School Heisman School Winners.
Eligibility begins with maintaining a GPA of 3.0 (B average) or better. Applicants also need to be proven leaders and role models within their school and community. And applicants must perform in at least one of the 47 school sponsored sports recognized by the International Olympic Committee in the Summer and Winter Olympic Games or the National Federation of State High School Associations.
As School Winners, they will receive a Wendy's High School Heisman letterman patch and certificate in early 2018. In addition, they will move on for the chance to become a State Finalist. State Finalists receive a $1,000.00 scholarship and the opportunity to advance to Nationals. Congratulations to both of these student leaders.