Abigail Bertz 2017-18 State FFA President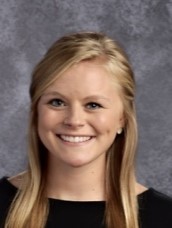 A new President was named during the 89th Missouri State FFA Convention in Columbia.
Abigail Bertz of the Odessa FFA Chapter, was named as the 2017-18 State FFA President. Bertz is the daughter of Greg and Kim Bertz and her advisor is Bill Angel. Her supervised agriculture experience (SAE) consists of growing 35 acres of rotational corn and soybeans, exhibiting pigs and working seasonally at Fahrmeier's U-Pick and Produce Market.
Bertz has competed on the state level in Division I prepared public speaking, job interview, FFA knowledge and received fourth place in Division II prepared public speaking. She has attended the Missouri Agribusiness Academy and Missouri FFA Public Speaking Academy. She also won an area proficiency award for fruit production.
Outside of FFA, Bertz is involved in a number of clubs, associations and activities. After high school she plans to attend the University of Missouri and study agricultural economics and Spanish. She also plans to work at an agricultural business firm after college.