McQuerry Scholastic Book Fair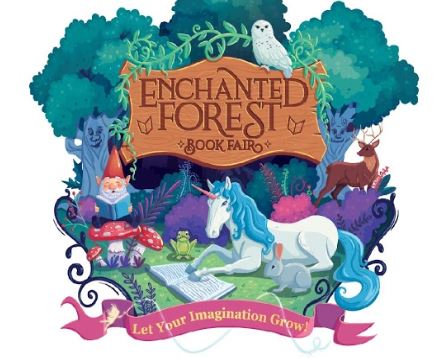 McQuerry's Scholastic Book Fair will be held from Oct. 11th to Oct. 18th and we're looking forward to seeing you there. Our Book Fairs connect students to books they want to read. To help your child find the best books, he or she will visit the book fair with their class to preview the books or you can preview the attached Book List with your child. If you cannot attend, you may use the Book List order form and send it back to school with your child and they will be allowed to bring it to the book fair during specified times during the day to get their books (Sales Tax rate is 8.35%). You may also order ONLINE now.
McQuery Book Fair Online Order Page
We will be having fun things happening at school!
Your classroom teacher will send a reminder home!
Thursday (10/11) is Student Preview Day and Scavenger Hunt each class will preview the book fair!

Friday (10/12) is WEAR YOUR CLASS T-SHIRT!

Monday (10/15) is the beginning of our daily BOOK FAIR BINGO at school!

Tuesday (10/16) is GUESS HOW MUCH UNICORN FOOD at school!

Wednesday (10/17) is ENCHANTED PAJAMA DAY! (wear your pajamas to school)

Thursday (10/18) is WEAR CRAZY "ELF" SOCKS AND HAT/HEADBAND! (wear crazy socks, a hat or headband to school)

Friday (10/19) is NO SCHOOL!
Your family can join us before school from 7:30 - 8:00 or after school from 2:30 – 4:00 to shop ON MOST DAYS. (Children will not be allowed to shop after school without adult supervision). We will also be open during Parent-Teacher Conferences on Tuesday and Thursday evening! During the event, we invite you to help your classroom teacher by purchasing a book and donating it to their classroom library.
Thank you for encouraging your child to read. We appreciate your support and look forward to seeing you at the book fair!