LCHD IMMUNIZATION CLINIC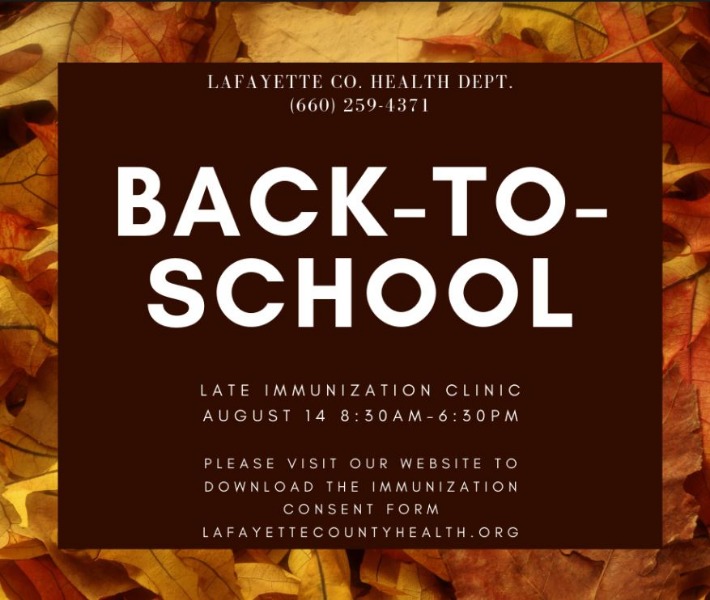 Lafayette County Health Department is sponsoring an immunization clinic for parents/guardians who have not yet immunized their students for the 19-20 school year.
Late Immunization Clinic will be held August 14, 8:30 am - 6:30 pm.
Please bring your student's immunization record.
Visit the LCHD website to download the immunization consent form and for more information.