Major Saver Check Presentation and Donation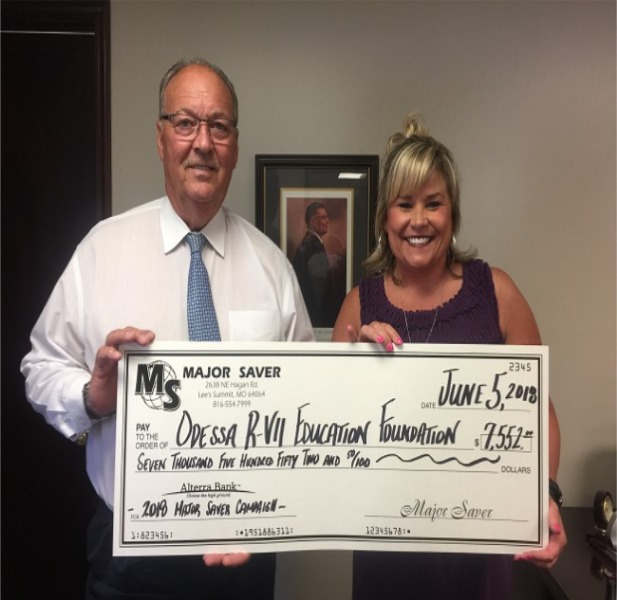 The Major Saver check presentation to the Odessa R-VII Foundation was made to Mr. Robert Brinkley, Superintendent, on Tuesday, June 5, 201​8, at the Odessa R-VII Central Office. The Major Saver campaign was held from April 23rd through May 4th, at McQuerry Elementary, Odessa Upper Elementary and Odessa Middle School. A total of $7,552.50 was raised for the Odessa R-VII Public Foundation. In addition, Major Saver contributed a $1000.00 check to the Odessa R-VII Public Foundation.
The Odessa R-VII School District has been with the Major Saver campaign since the 2001-2002 school year and including this year's fundraiser the Major Saver campaign has generated a total of $132,475.00 for the district.