OHS Musical Tickets Available Now!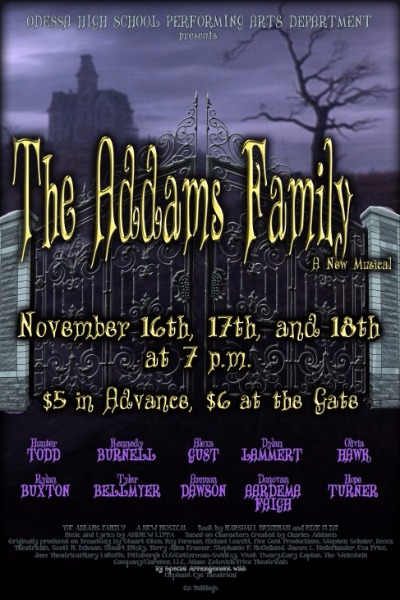 Addams Family the Musical is just around the corner!
Performances will be November 16th, 17th & 18th at 7:00 pm in the Odessa High School Auditorium.
Tickets are $5.00 in advance and $6.00 at the gate. Advance tickets are available in the OHS office.
We look forward to seeing you there!