Brighter Futures Event March 20th
In partnership with KMOS-TV,
BRIGHTER FUTURES presents...
Strengthening Kids & Families
With a special appearance by...

Tuesday, March 20, 2018
Lafayette County C-1 High School
807 A W. 31st
Higginsville, MO
4:30-8:00 pm
4:30-5:30 pm – Meal & Photo Booth Time
A box meal will be provided along with photo booth time with Clifford the Big Red Dog & other characters.
Please pre-register if you intend to eat dinner with us!
5:30-6:00 pm – A story presentation with Clifford the Big Red Dog (Adults & Children)
6:00-6:15 pm – Child Check-In for daycare/activities
Children (ages 6 weeks-12 years) will be provided with free daycare/activities during the adult presentations.
(If you check your child in for daycare, you must remain at the event.)
6:15-7:00 pm – Trauma Sensitive Schools: Creating a Resilient Culture (Adults)
7:15-8:00 pm – Youth Mental Health First Aid (Adults)
Pre-Register On-line: Click here to pre-register or scan the below QR code
Pre-Registration closes Thursday, March 15
Walk-ins are welcome, but you must pre-register to be included in meal count to eat.
For more information:
Lori Drenon
816-633-4421
ldrenon@odessar7.net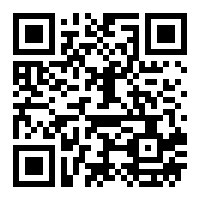 FREE EVENT!!!!


The Brighter Futures Consortium receives funding through The REACH Foundation and The Healthcare Foundation of Greater Kansas City. The Brighter Futures Consortium consists of the six public school districts in Lafayette County. The following partners have helped to make Project Connect happen: First Call, KMOS-TV, Lex-La-Ray Technical Center, Parents as Teachers of Lafayette County and Truman Medical Center.